We went to Brittany in 2014.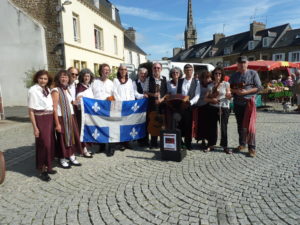 We invite you to come dance with us every Thursday between July 6 and August 24 from 6pm to 7pm, alternating between Delorme park and Ladauversière park each week.
We will be present at the Journées de la Culture in fall 2017.
We will be doing the initiation at the Veillées du Plateau and at the Pattes et Patrimoine veillées from September 2017 to April 2018.
We will be celebrating our 15th foundation anniversary in 2018.